Bio – Chris & Debbie Gibson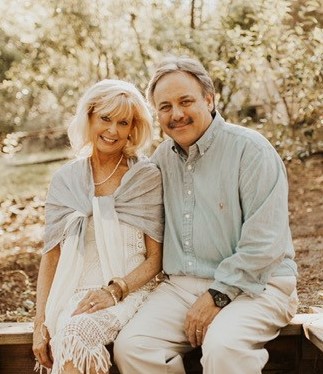 Chris & Debbie Gibson
Ministry Essentials Staff
Our Story:
​Chris and Debbie have lived and worked from Budapest, Hungary since 2004, serving global worker (missions) personnel in Eastern Europe, the Middle East, and Asia. They joined Ministry Essentials International in 2009 and shortly thereafter founded the Budapest Garden House Ministry Center.
In 2016 they were asked to direct the department of Member Care for the Evangelical Presbyterian Church denomination's mission arm World Outreach (WO). Ministry Essentials seconded the Gibsons to World Outreach/EPC to serve in this leadership role providing pastoral care and professional mental health services (Member Care) for WO missionaries and their families.
Chris is an ordained EPC minister with over 25 years of experience in pastoral ministry. He holds a doctoral degree from Dallas Theological Seminary and is a Licensed Professional Counselor with training in Individual, Marriage and Family Counseling as well as Critical Incident Debriefing and Crisis Intervention, having worked with emergency services personnel in the Detroit area.
Our Ministry:
The Gibson's are purposefully field-based to be able to respond quickly to critical needs, much like field medics. They work from Budapest (apart from Covid) normally 9 months out of the year providing care and lodging at "Sunrise House," a facility they staff and run for World Outreach (WO) workers and those needing their help at no cost to those needing care. Chris and Debbie also provide care "on site" for WO workers who live and serve (primarily in the Muslim world) when serious issues and crisis situations arise.
Debbie as a former senior pastor's wife, elementary school teacher, youth worker, mother of four daughters, and now a missionary, knows well the ups and downs of ministry life. Debbie's ministry also includes intercessory prayer, women's ministries, healing prayer, and hospitality. She brings a woman's perspective to the missionary care they provide. Together, their mission is to keep Missionaries – Healthy, Effective, and On the Field.